The summer is a popular time of year for home renovation projects of all shapes and sizes. And it is an especially great time to schedule house painting! The warmer weather makes it the best time for painting projects either in addition to room renovations or on its own. And, with professional painters on the job, you get a big bang for your buck. A professional looking and performing paint job has the ability to make a huge impact and completely transform the look of a single room or your entire home. As professional painters for Minnetonka, Minneapolis and all of Minnesota, we'd like to provide a few more reasons to add this all-important task to your summer to-do list.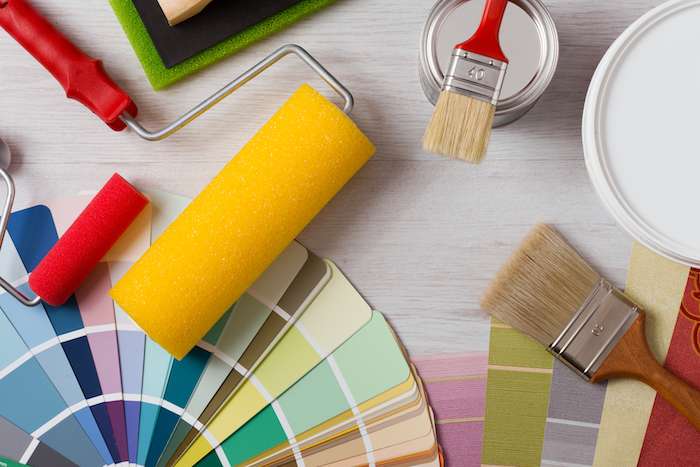 No room renovation is complete without a fresh coat of paint so when you're planning your kitchen remodel this summer, don't forget to schedule a professional paint job as well! A kitchen or home renovation is an exciting transformation for your home so the last thing you want are streaks, blotches or paint spots on the floor.
When you're seeking a quality paint job, you should call on the professionals painters here at Durapro Painting. We ensure the job is done right to complement your room beautifully. You might even say we're perfectionists. We will ensure each and every inch of your walls is properly painted, finished and is looking fantastic. Our professional painters will pay close attention to the details of your project like clean lines, corners and trim so you can rest easy knowing they will never sacrifice the high quality work we are known for.
And, if you're thinking of selling your home, you should most definitely consider house painting performed by professional painters. While there are many things you can do to improve your home's curb appeal, none is quite as effective as a professional paint job. If you are sprucing up your home in order to increase curb appeal or online appeal for potential buyers, hiring professional painters is the way to go. Everything that goes along with painting your home equates to giving your home the very best look possible.
A professional painting company like ours knows the best conditions for your house painting. So, when you are ready to get started, give us a call and we can tell you all about our painting services and get you on our schedule.
Are you interested in hiring professional painters for your Minnetonka area home or business? Contact Durapro Painting today by calling (612) 701-6552 or Request a Free Estimate.