Fall, winter and cold weather is on its way, so that means it is a great time to look into those painting projects you've been putting off before the weather turns cold and nasty. Exterior painting projects must be done before freezing temperatures hit. So, don't delay! Paint manufacturers recommend a minimum outside temperature for painting. As paint quality has improved over the years, so has the minimum temperature point. For a long time, it was recommended that you never paint a house when the temperature is 50 degrees. Today, this tends to hover closer to around 40 degrees.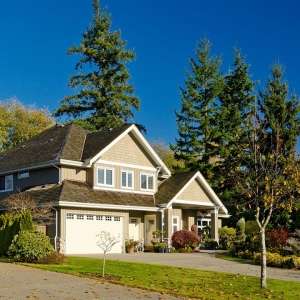 As professional painting contractors for Maple Grove and the surrounding areas, we have a few tips on how to make sure your home and its paint is cold-weather-ready.
First, take a long walk around your home. Are there any parts of your home's exterior paint that needs a little work from professional painting contractors? Snow and ice can wreak havoc on your home's exterior if your house hasn't been painted for awhile.
It is important to get your home painted as soon as possible before the worst of the cold weather hits. That way, you get a spot on our busy schedule and you do not have to worry about hazardous winter weather having to delay the exterior house painting job.
One important factor to consider for any exterior painting project is paint should only be applied to a dry surface. Your painting surface can become moist either by direct contact from rain or snow or by humidity in the air.
Weather no cooperating? Other great projects for your professional painting contractors to tackle this time of year are interior painting projects. Maybe your bedroom could use some freshening up, or maybe you want to give your living room a new look before the upcoming holiday season.
A fresh coat can transform your home from drab to fab. Use that extra time now that the kids are back in school to get to those home projects you've been putting off all summer! Our professional painting contractors can speak with you determine what is feasible this season and a timeline that works best for you and your family.
Are you ready to get started on your fall painting project? For more information about our professional painting contractors un Maple Grove, call Durapro Painting at (612) 701-6552 or contact us to Request a Free Estimate.