Exterior House Painting in Chanhassen
You only have one chance to make a first impression. That's why our painting professionals specialize in exterior house painting in Chanhassen. If your home doesn't boast the curb appeal that you desire, then it's time to up your home's status with a fresh coat of exterior paint! No matter if you need your whole house redone or simply just part, DuraPro Painting is right for the job.
As the trusted name in all things painting throughout the Twin Cities area, we guarantee you will experience excellent painting, superior customer service and an unmatched attention to detail. We strive to deliver high quality results each and every time, so our customers are satisfied with their new paint for years to come.
Our experienced team of painters take each job seriously, so we never cut corners or simply slap on a quick coat of paint. Every job we do follows the same five-step process to guarantee you get the results you are hoping for.
Whether you need an addition painted to match the rest of your house or you are ready for a new color overall, our team can handle any job. Give us a call today to learn more about our painting services!
Professional Exterior House Painting
Our painting process is about 70% preparation and 30% painting, which may sound like a lot of prep, but it means you will receive the highest quality work available! When we come to your home, we have a five-step exterior house painting process that we follow.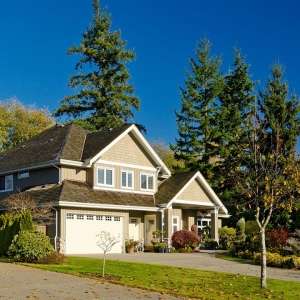 1. We first clean off all the dirt and mildew from the outside of your home. We use a combination of hand washing and power washing to make sure we get every speck of dirt off it before we begin painting.
2. We then scrape away any loose paint, and we also take the time to sand any glossy or peeling surfaces. We caulk any gaps so no water or air gets in.
3. After that, we begin the painting process! We prime whatever areas of your home need it, and then we start applying the paint.
4. We are sure to clean up after ourselves after every workday and when the exterior house painting project is completed.
5. Finally, we do a visual inspection of our work and then we ask you to come out and do an inspection of your own. That way, we know you are completely satisfied and happy with our exterior house painting services before we leave.
If you want the job done correctly and efficiently, contact DuraPro Painting today so we can get your next painting job scheduled!
Interested in Exterior House Painting?
Are you ready to schedule your exterior house painting in Chanhassen or the surrounding areas? Contact DuraPro Painting today at 612-701-6552 or request a free estimate!